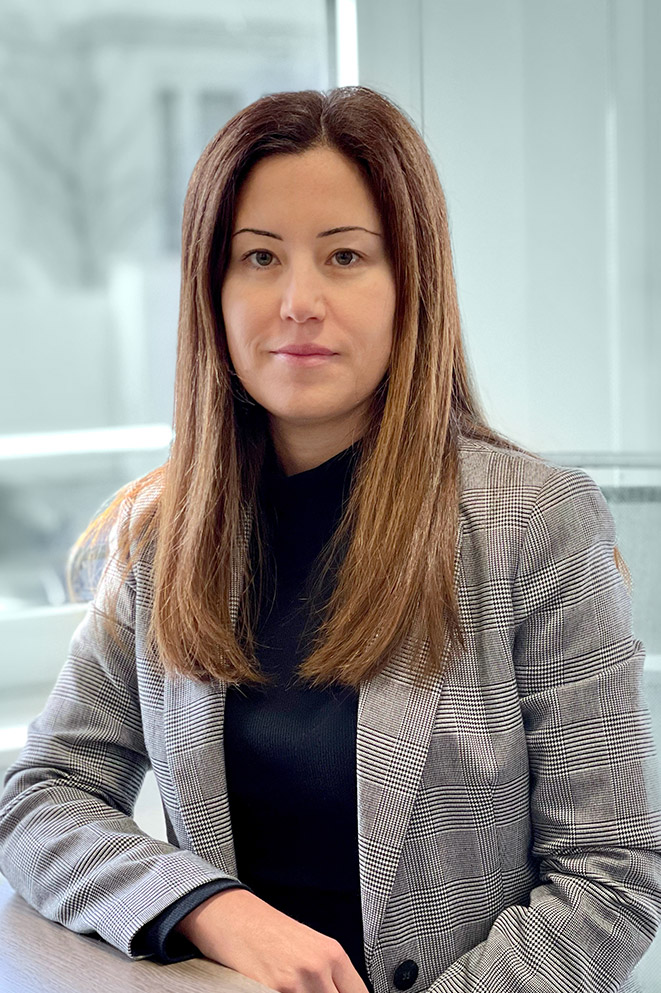 PARTNER – CHIEF OPERATIONS OFFICIER
Nadine has over 15 years' experience in the financial services industry. Prior to joining AZR Capital as Partner – Chief Operating Officer, Nadine was the Group Chief Compliance Officer at First National Bank and its financial subsidiaries. She played a leading role in overseeing the Financial Crime Compliance for the Bank and its subsidiaries in line with the Group's strategic direction. She advised Senior Management on compliance issues and ensured that appropriate steps are taken to manage and mitigate the risks. She was a member of several Committees at the Bank and reported to the Board Compliance Committee.
Nadine has held previously positions at Bank of Montreal in Toronto as Senior Business Analyst at the Strategy and Business Integration Private Client Group and at DRN Commerce a First Canadian Title affiliated company.
Nadine worked as an Associate at the Office of the Vice Governor of the Central Bank of Lebanon where she played a leading role in improving directives related to consumer protection regulating credit cards, loans, and other financial products. She also chaired committees to reorganize and restructure the budget preparation process across all departments at the Central Bank.
Nadine holds an MBA from Ecole Supérieure des Affaires, a Diplôme d'Etudes Supérieures en Management from Ecole Supérieure de Commerce de Paris and a B.A in Management Information Systems from Saint Joseph University. She has also gained the Certified Advanced AML Audit Specialist (CAMS-AUDIT) certification and the Certified Anti-Money Laundering Specialist (CAMS) certification.
Nadine fluently speaks English, French and Arabic.